Cosco Fire Protection, Inc.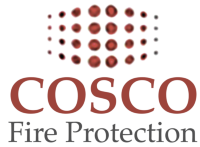 Contact
2501 SE Columbia Way, Ste 100
Vancouver, WA 98661
Specialties
Commercial, Communications/Data, Green Building/Sustainable Construction, Industrial, Instrumentation/Testing, Lighting Maintenance & Retrofit, Street Lighting/Traffic Control
About Us
Cosco Fire Protection is a recognized industry leader that provides businesses the very best solutions for fire suppression and life safety systems. For more than 60 years, Cosco Fire Protection has been designing, installing, repairing and maintaining systems that protect your facilities, people and investments.