Carr Electrical Technology, Inc.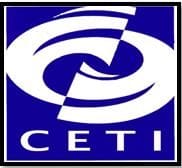 Contact
2240 N.E. Griffin Oaks St, STE 700
Hillsboro, OR 97124
Specialties
Commercial, Energy Management/Power Quality, Green Building/Sustainable Construction, Industrial, Lighting Maintenance & Retrofit, Residential
About Us
CETI is committed to safety by insuring that all electricians are trained in First-Aid, CPR, NFPA 70E, Confined Space Entry, LOTO, Fall Protection, Fire Watch, and Equipment. All management and supervision have attended either the 10 hour or 30 hour OSHA Class. On staff OSHA Outreach trainer that can provide any construction safety training needed for our employees.
CETI provides Industrial Construction, Service & Maintenance, Utility Construction, Commercial Construction, New & Renovation/Retrofit, High Voltage Splicing & Terminations up to 35KV and Hi-Pot Testing to 100,000V.
CETI offers experience in Power Plants, Paper Mills, Waste Water Treatment Facilities, Educational Facilities, Government Facilities, Chemical Plants and Food & Beverage Facilities, among many others.
CETI safety records have been reviewed by ISNetworld, the global resource for connecting corporations with safe, reliable contractors/suppliers from capital-intensive industries. ISN collects self-reported conformance information from contractors/suppliers, verifies its accuracy, and then reports the results in an easy-to-follow format.