Young woman finds a path to financial independence via the trades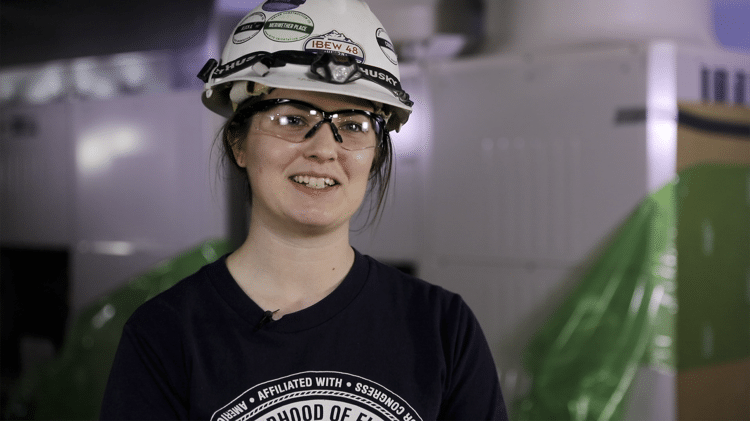 When Dakotah Quinn was 17, she moved out of her parents' home and in with her best friend and her friend's husband – by chance, her friend's husband was an electrical apprentice. While she knew nothing about the trades initially, financial independence has always been a priority for her as she thought about her future.
"I didn't want to have debt or go to college for some degree and then find out I hated it," Quinn said. "I had nothing to lose doing the apprenticeship and the license gave me a way to pay for college if the trades didn't work out."
Now 25, Quinn is one of the youngest foremen at Merit Electric, where she has found her niche in multifamily apartment complexes and retirement homes.
Read more at the Portland Business Journal.
https://necaibew48.com/wp-content/uploads/2020/09/821-dquinns_750xx2100-1181-0-1.png
421
750
NECA/IBEW 48
https://necaibew48.com/wp-content/uploads/2020/04/necaibew48-logo-wh.png
NECA/IBEW 48
2020-09-01 16:07:01
2021-09-29 19:16:12
Young woman finds a path to financial independence via the trades