Training Center Reopens Under New Normal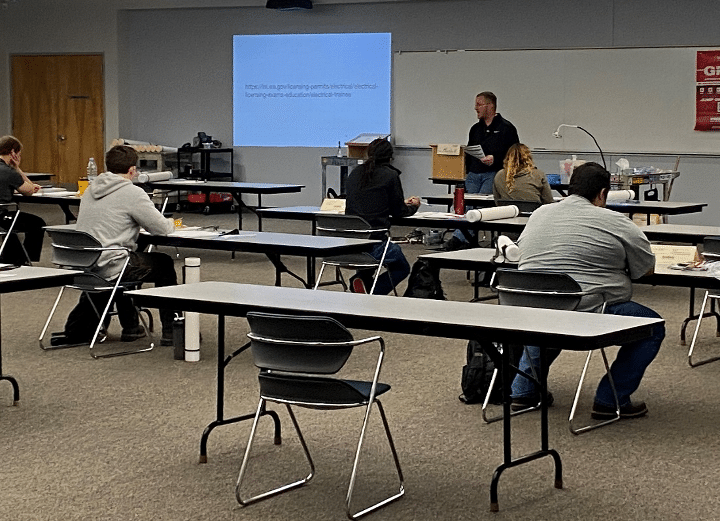 The NECA-IBEW Electrical Training Center (NIETC) restarted apprentice classes on Monday, June 22 after a three month pause due to Covid-19. Training Center staff has been working since mid-March to prepare for this semester.
"When we started planning, we didn't know the end result of the virus, but we knew what might happen. We headed down that road, understanding that our planning might end up being a wasted effort," stated NIETC executive director Rod Belisle. "But here we are. I am confident that it was all worthwhile."
Apprentices spend one day a week in class for 11 weeks, twice a year. The other four days of those weeks are spent on jobsites learning under the supervision of journeymen. Depending on the program they are in, they are enrolled in either three, four or five years of classroom and jobsite training. As a result of this pause, all NIETC classes have been delayed a semester.
Classrooms are prepared so that all students will maintain social distancing while in class. The training center will utilize its largest rooms and even the auditorium as a classroom to accomplish that. Currently there are 1,005 apprentices in the three programs.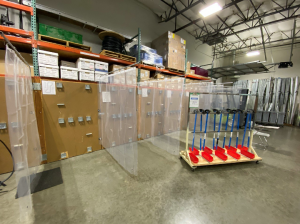 "We just completed new construction that added two new classrooms and without them, we may not have had the necessary space," Belisle said. "We are either lucky or great at planning."
"One-way traffic will be used in and out of classrooms," said NIETC safety director Barry Moreland. "Many labs have been modified to reduce the number of students in the lab at a given time, and we have had to put up barriers or relocate lab materials for further safety."
Moreland added, "We have had to address some basic policies, such as not allowing class-day changes because the number of students in class will be specifically allocated, and we can't allow overflow like we may have done in the past. Scheduling is our biggest challenge and highest priority."
The training center will still be closed to the outside public. Entrance and exit policies have been established for students, along with health questionnaires and contact tracing forms that must be signed every day of class.
The training center also offers continuing education programs for journeymen, but for now all in-person classes have been canceled. Because of the importance of these programs, the Zoom video meeting platform has been used to conduct some classes, but enrollment must be limited. NIETC hopes to expand these opportunities over time.
"We have prepared our training center at the highest level possible with complete regard for safety, first and foremost, without sacrificing quality of training. This creates safety both in the classroom and in the workplace as apprentices and journeymen continue their essential jobs," said Belisle.
https://necaibew48.com/wp-content/uploads/2020/06/Picture1-1.png
540
720
NECA/IBEW 48
https://necaibew48.com/wp-content/uploads/2020/04/necaibew48-logo-wh.png
NECA/IBEW 48
2020-06-23 16:01:22
2021-04-23 22:51:44
Training Center Reopens Under New Normal